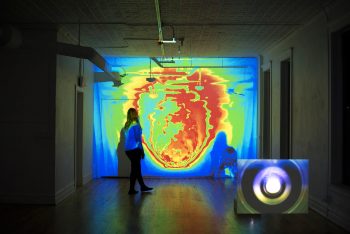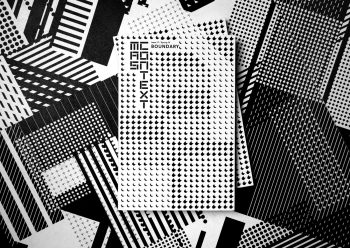 We are excited to announce that Jeremiah Chiu of Plural will be giving a talk this Monday, December 8 as part of our Visiting Designer Lecture Series. The talk will be held in Room F200 at 7pm, and it is open to the public.
Jeremiah Chiu is a co-founder and partner at Plural. Plural is a collaborative art and design practice. Focused on a process of research and experimentation, Plural collaborates on meaningful projects in art, design, interaction, installation, music, new media, and technology.
The studio was founded in Chicago in 2008 by Jeremiah Chiu and Renata Graw and currently operates out of Chicago and Los Angeles. Collectively, Plural has received recognition from the Art Directors Club, AIGA, The Type Directors Club, The Cooper-Hewitt National Design Museum, Communications Arts, Print, HOW, Creative Review, Taiwan DPI, Gallery Magazine, The Society of Typographic Arts amongst others. Plural has exhibited in both solo and group exhibitions at the 10th Graphic Design Biennial in Brazil, The Cincinnati Contemporary Art Center, Public Works Gallery, Salisbury University, the Chicago Cultural Center, EXPO Chicago, the A+D Gallery at Columbia College, amongst others.
Visit the work of Jeremiah Chiu and Plural
For more information please email the Lecture Series coordinator: elinemul@alum.calarts.edu