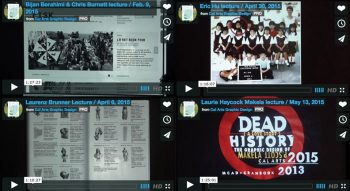 Selected videos from the Calarts Visiting Designer Lecture Series 2014-2015 are now online on vimeo!
Check out lectures by Eric Hu, Laurie Haycock Makela, Bijan Berahimi & Christopher Burnett, Stephen Serrato, River Jukes-Hudson & Dante Carlos, Ludovic Balland, Alice Twemlow, Jae-Hyouk Sung and Jeremiah Chiu.
Special thanks to Eline Mul and Jenny Song for making these available.