When I first applied to CalArts, I didn't know much about the institution's history of radical pedagogy. I just knew CalArts had a great reputation. In the Fall, I took part in a class titled (Public Projects Series: CalArts Design School Archive and Collection) taught by Louise Sandhaus. With personal guidance from Louise and Kathy Carbone, the CalArts Institute Archivist, I learned how to digitize materials from the immense repository of administrative and exhibition materials related to the CalArts School of Design.  The Archives features correspondences, photographs, curricula, event materials, posters, videos, and articles. Contributions from designers like Sheila de Bretteville, Victor Papanek, and Craig Hodgetts help to provide a context for the greater vision surrounding the School of Design and CalArts.
The archive is part of a larger endeavor on the part of Louise Sandhaus and is meant to serve as a test project for a much larger effort in conjunction with the American Institute of Graphic Arts (AIGA). As a long-time member of the design faculty, Louise has had a desire to chronicle the history of design at CalArts.  The effort to catalog and develop graphic design history of CalArts is still in its early stages, but Louise continues to pursue her passion for preserving this rich and under appreciated area of visual communication history.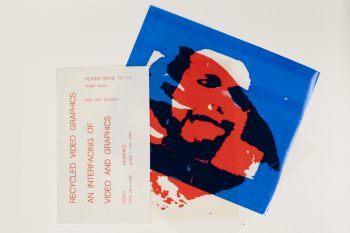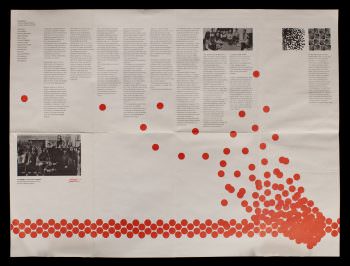 During the fall semester, we began the process of determining the platform that would house the School of Design's printed materials. As we scanned and converted files, we determined the categorizations for the design materials. The first upload effort (finished in December) focused on the design based artwork rather than interoffice memorandums. With the new year, we are looking to expand the material included in the archive to create a more comprehensive history of the Design School.  
The CalArts Design School Archives will continue to update as new histories come to light.