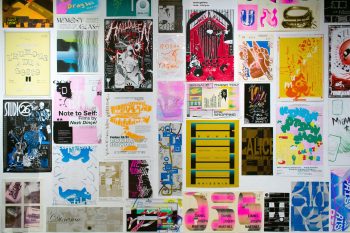 CalArts design work from 2018-9 now on view!
BFA and MFA work is showcased in Going to Be, Yet to Be…, 2018-9's combined graphic design end of year show. The exhibition includes printed work as well as digital, and the show's website describes the theme:
The epilogue of any story is the final touch–the wrap-up, the grand finale, the moment when the story comes to a close. This is not an epilogue. CalArts is a chapter in a thousand-page novel, and we've only just turned the page. Design has no epilogue. It is a constantly growing field that moves with intense forward motion. Things will keep changing, evolving, and growing because of designers and creators. There is no limit as to how far we can design or redesign as we contribute to that growing motion. As we converge with the design world, our stories gain run-on sentences, semicolons, and commas. There is no full stop. The punctuation throughout the exhibit annotates our work, and symbolizes our work as chapters and words in a story, that story being the future of design.
The show opened with a reception 6:30pm Thursday May 9 and is currently on view through Wednesday May 15.
Following the EOYS opening, CalArts Motion Show 2019 premiered at 9pm in the Bijou Theater. A packed house was pumped to see the motion design work from the year, along with the exquisitely animated interstitials based on Renaissance artwork.
Scroll to watch the full show below.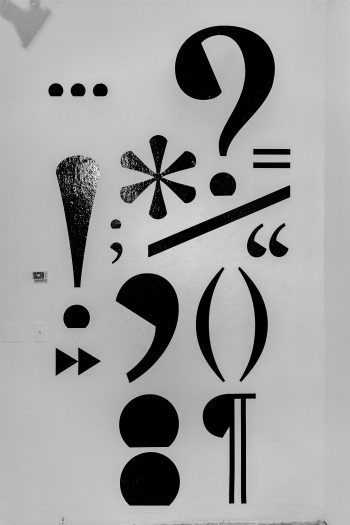 Going to Be, Yet to Be
Project Manager
Oliver Ahn

Curation & In-Gallery Graphics
Yuchen Liu
Branding & Typography
Jaimey Shapey

Layout & Construction
Joon Kim
Instructors
Karen & Masato Nakada
CalArts Motion Show 2019
Creative Direction & Branding
Gian Montes, Aisha Alkinaey
Animation
Gian Montes, Aisha Alkinaey, David Yoo, Avery Jagre, Nadia Haile, Aren Williams
Illustration
Aisha Alkinaey, Usha Venkat, Seon Ho Shin
Typography
Alex Cheng, Seon Ho Shin
Script & Sound
Grace Rosenmann
Supervisor
Tom Bland